The National Automobile Dealers Association (NADA) initiated the Dealer Attitude Survey in 1985 to capture dealers' opinions on key industry issues affecting dealers' relationships with their manufacturers. As the auto dealers' report card to manufacturers, the semiannual and anonymous Dealer Attitude Survey enables NADA Industry Relations staff, your NADA dealer council representative, and your national dealer council chairperson to address your concerns at meetings with the senior management of each manufacturer.
The NADA Dealer Attitude Survey is conducted exclusively online, allowing NADA to address your issues in a more timely manner.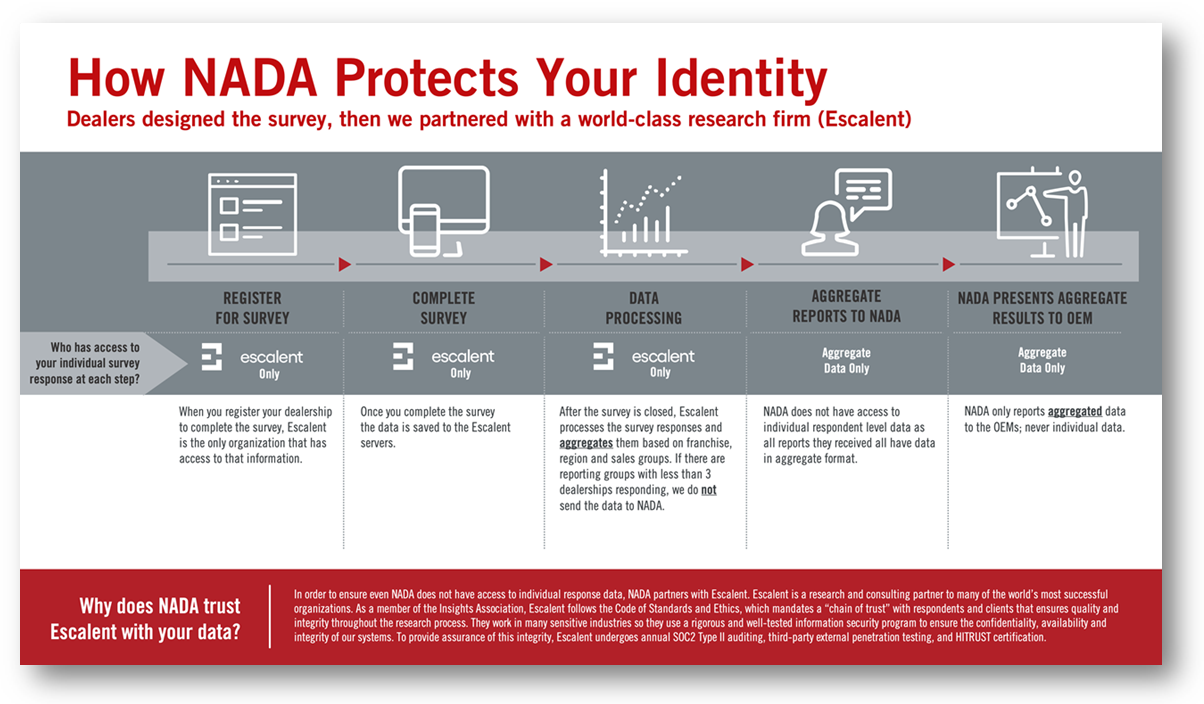 See the
Escalent Privacy Policy
for more information.